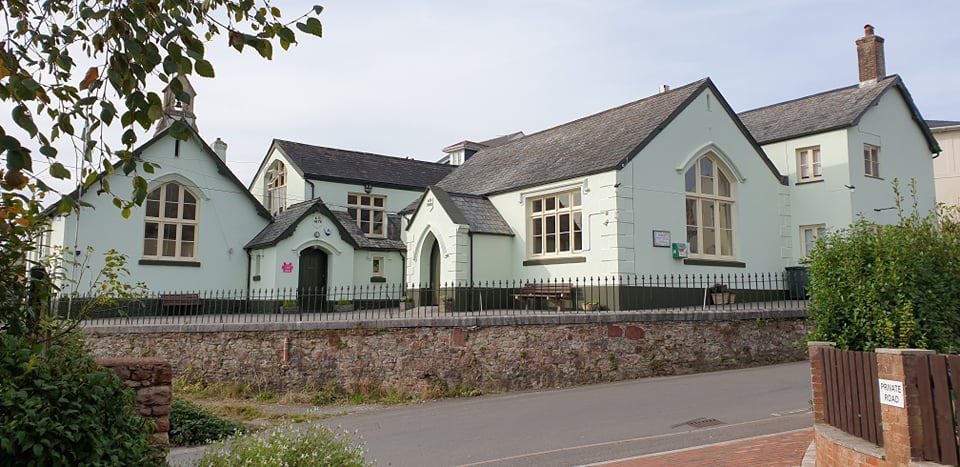 Bishopsteignton Community Centre Committee is working with Bishopsteignton Heritage and the Parish Council to investigate funding opportunities to allow the regeneration of the Community Centre and to improve the facilities it can offer.
Your views and thoughts are vital to the success of this project.
The first survey and the results up until 31/10/2022 can be viewed below. The Survey can still be completed if you have not already done so.
In the meantime we would like to ask a further question:
What activities and/or facilities would encourage

you

to use the Community Centre and how frequently?
Your Title Goes Here
Your content goes here. Edit or remove this text inline or in the module Content settings. You can also style every aspect of this content in the module Design settings and even apply custom CSS to this text in the module Advanced settings.
Community Centre Survey 1
Community Centre Survey 1 - Results
As of  31/10/2022 we had 96 responses to the survey of which:
70% thought "Music practice room with soundproofing" was a good idea and 11% said that they would use the Community Centre for the purpose.
43% liked "Recording 'studio'", 6% would use.
59% liked "Office space for 'hot desking' and / or meetings", 18% would use.
55% liked "Additional sporting facilities", 18% would use.
74% liked "Staged area for performances" 32% would use.
89% liked "Exhibition space – art, photography, crafts etc.", 41% would use.
72% liked "Conferences", 43% would use.
64% liked "Catering facility", 29% would use.
80% liked "Functions – birthday parties, weddings, wakes etc.", 42% would use.
"Other" individual suggestions:
Yoga, Pilates, homeopathy etc
Repair shop facility
Workshops, Adult learning, there used to be so many things to do & now there is nothing unless you are retired, which I'm not!
Playgroup
Eco hub – community larder – share shed – etc
Museum
Parish Council meetings
Community Social Hub
Venue for current clubs
Quiz nights
Community events
Plays
Club Meetings
Card games , chess club , snooker, skittles
Ecohub
Meeting place for club presentations, Singing for fun, various committees
Let's all move with the times
Storage, eco hub, community larder/fridge
Sewing, needlework, yoga, pilates painting classes
Coffee shop e.g. John or Ring of Bells attachment
Garden area and childrens area
Place to exhibit museum bits from local history
Community hub/fridge. Tool share scheme. Social space to help solve lonliness
More activities & events for low income residents
Comments (presented 'as is' with only personally identifiable information removed):
Extremely important that this centre continues people from the village worked so hard to establish the Community Centre
It's a shame that currently this building is not being used to its full potential. Hopefully in the near future it can be a real asset to the community for all sorts of activities for everyone to use and enjoy.
I fail to understand why the village needs a village hall, a community centre, and a school with hall facilities – if they are all not up to par then close one snd put all the efforts into the one remaining – they are not exactly over subscribed
Any use of this beautiful building so that we can keep this asset in the community would be great. The active use of the village history is so valuable.
The toilets need updating
Social Hub meeting place run by volunteers to help with social isolation for all people of the community, book club, food bank, community fridge, mum and baby group to source support and information and signposting for support for the community
Presumably the community center would be just that in any crisis management plan and due consideration should be given to including appropriate facilities to maximise its use in such a circumstance
I believe that this building provides a useful facility within the village. It is centrally positioned and provides the options for use by a number of clubs and activities. When I look around there are not many buildings locally that can offer the facilities that the Community Centre does.
Vital part of the community for a wide variety of uses
Birthday parties good not sure about wedding / wakes.Dance clubs maybe?
A wonderful asset to the village and should be used more extensively by organisers of Village activities.
Like many villages the space is too small to put on performances. The centre would benefit from modernisation
Venue for Library of Things, repair cafe, focal point for environmental and climate change information and action, community kitchen to run surplus food lunch, location for community fridge.
The Community Centre feels an important of the village and has proven itself to be multi-use.
The lack of any parking is a major problem and must be really taken into consideration. There is also a lack of much of an outdoor area
Any activity requiring the Centre to provide catering or needs car parking is difficult. Functions are too occasional. Aim, to establish the Centre as a niche centre of activity, like the museum. The old school was designed with good working light. In my time I did look at squash (too noisy) and badminton but not enough space for either.
A crap place with no curtains and no where to park, knock it down and have a car park, better for all and have a good drink at the Ring Of Bells
Multigym cheap to join
I Know Its a listed building, but think of the future not the past. Incorperate the existing into a new imaginative development for those who are here and yet to come. Employ a good architect to create a modern and fit for purpose facility sympathetic to the existing building. Good Luck.
Increase the size of the main room. Storage spaces for community organisations. Make better use of the area behind the CC, new building?
A very valuable asset for the village. Brings the village together.
The Community Centre is already used for some of the suggestions above. Many Clubs and organizations already use the Centre. Maybe a bigger and better notice board would encourage residents new to the village to get involved. The Parish Magazine does an amazing job of letting residents know about upcoming events and clubs but not everyone know it exists.
It doesn't have the parking for big facilities and Shute Hill is already clogged up on both sides, whereas it only ever used to be parking on one side.
Heritage have a lot of family history. To lose a place to view these items from the village would be a huge shame. Community has been good for many years. Children's theatre with Sheila was so much fun growing up.
Biggest issue I see with the centre is the lack of WiFi. You need to improve the connectivity in the building to support all of these ideas and more. It wouldn't cost a great deal and with experience in the village easily done by volunteers
Community Hub with fridge and storage for food and a tools/equipment share scheme. Or perhaps a community shared space in a social way to help combat loneliness.
Is it worth keeping as a CC? Without parking or suitable wifi the uses are limited.
Would nicely make a couple of luxury flats! however I realise there will be resistance in the community
The biggest drawback is the lack of parking, and loading/unloading options
Not sure what is meant by 'catering facility'. Use by childrens' clubs (ie: scouts etc)