The Lawns recreation ground is situated north of the A381, south of Bishopsteignton House and can be accessed from Forder Lane, via The Drive (TQ14 9SE) and there is a car park.
 This land and all the asset within it are owned and cared for by the Parish Council on behalf of the parish.
Registered in the Bishopsteignton Neighbourhood Development Plan as Open Green Space this beautiful setting benefits from this protection, as well as Local Plan policy EN2: Undeveloped Coast.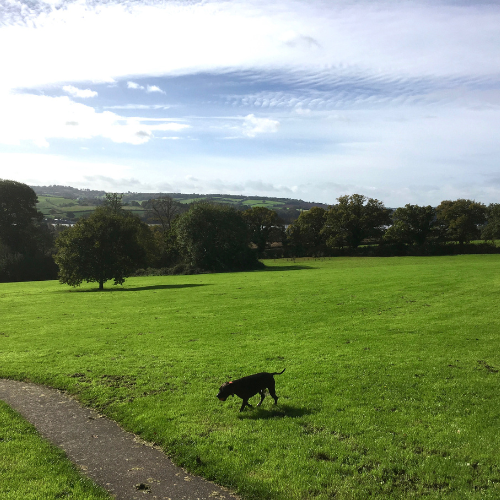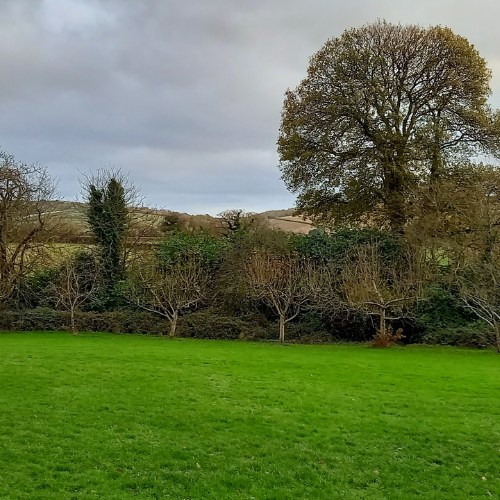 There is new native planting intended to encourage wildlife and improve biodiversity. As well as a maintained orchard with approximately 20 apple trees, please feel free to help yourself to fruit when in season!
Working with Sustainable Bishop and The Bat Conservation Trust to ensure wildgrass and flower areas are maintained to enhance foraging for these protected rare species which roost in Bishopsteignton House.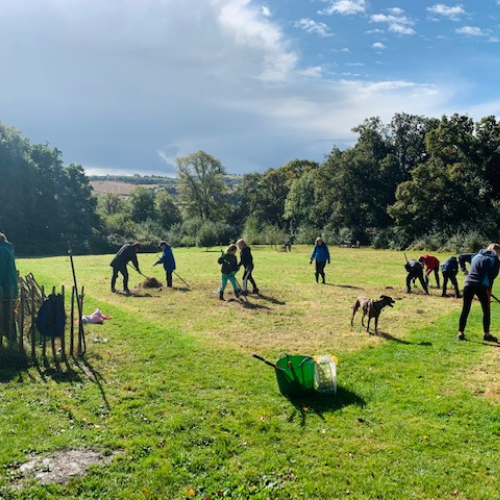 At the Lawns you will find a well equipped fenced childrens play area, a table tennis table, and a Multiuse Games Area (MUGA) for tennis, basketball and football. This is free of charge to all and open at all times. If playing after dark there are LED floodlights available until 9pm, charges apply. Block bookings for exclusive club use can be arranged. For further details please contact the clerk.