Teign Estuary Trail
PUBLIC CONSULTATION 17 November to 19 December 2020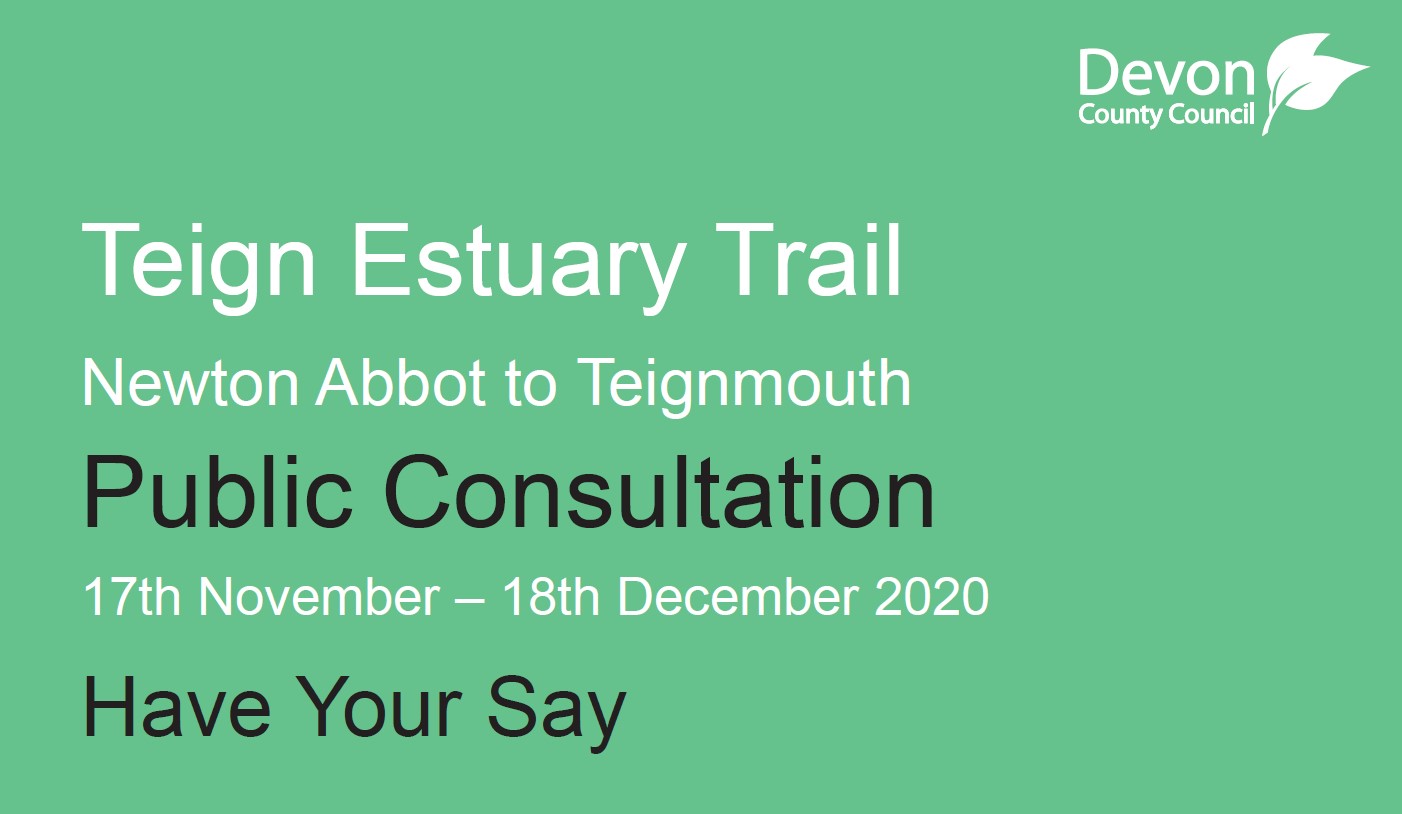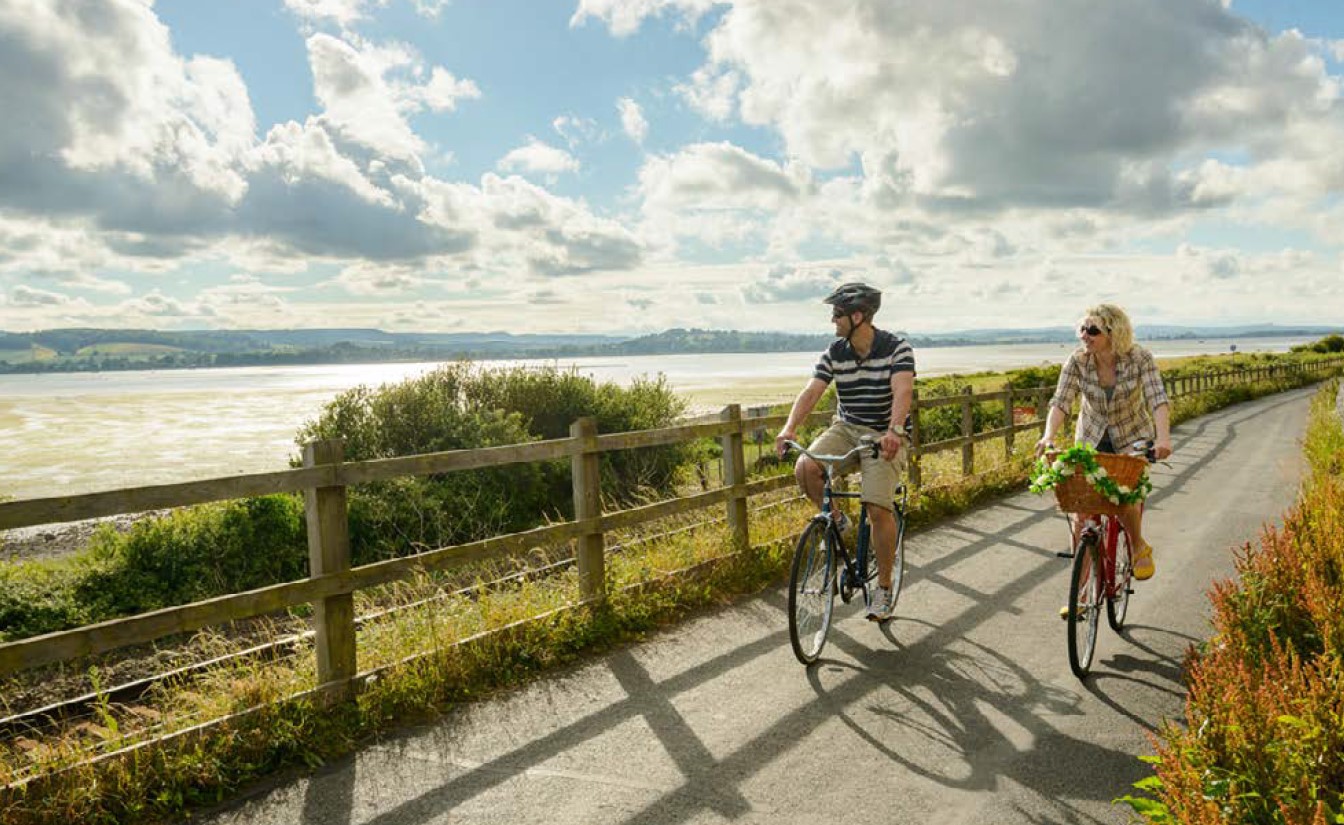 A public consultation on proposals for a multi-use trail along the Teign Estuary between Passage House Inn and Teignmouth.  The Teign Estuary Trail is a long-term aspiration of Devon County Council, forming part of the council's 'Cycling and Multi-Use Trail Strategy'. When complete, connecting Dawlish, Teignmouth and Newton Abbot through the extension of the Teign and Exe Estuary Trails would form a national showcase, supporting leisure as well as local utility trips, and providing economic and health benefit on a safe, active travel route.
The scheme covers a 5km section of the trail, starting at Passage House Inn and joining the A381 at La Roche Maurice Walk. From here, a shared use path would link to the Morrisons' junction, Teignmouth. Further detail about this proposal can be found on this downloadable Leaflet
This Devon CC public consultation period to seek your views includes a webinar at 6pm on Wednesday 25th November and a virtual drop-in session at 5pm on Wednesday 9th December. To register for either event please email [email protected]
BPC LIAISON GROUP UPDATE MEETINGS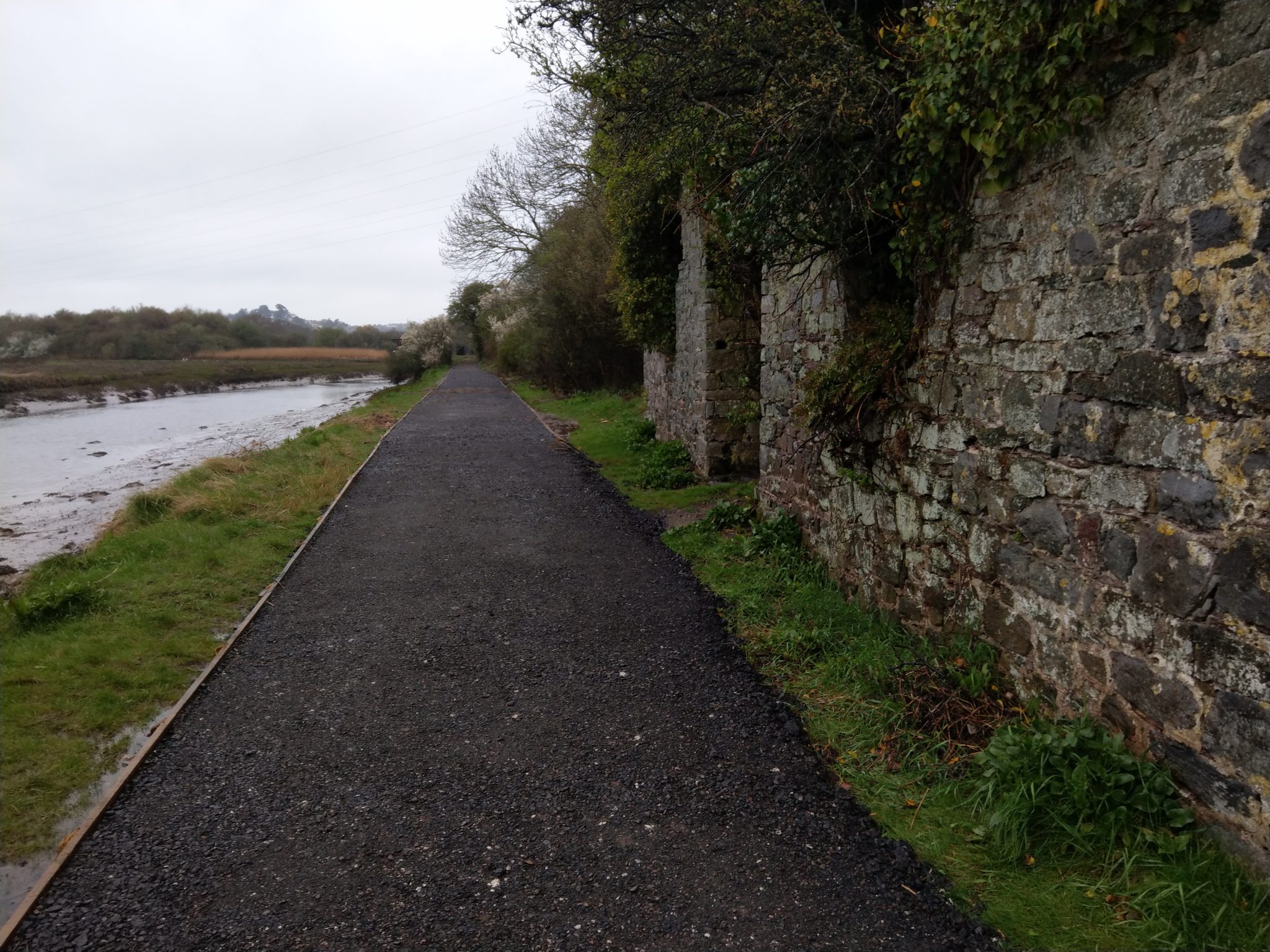 Click here to download notes of the latest meeting, held  Monday 9th November 2020, where members of the campaign group 'Save the Teign Estuary Trail' and Bishopsteignton Parish Councillors met using zoom to hear a progress report from the Devon CC Engineer and Teignbridge DC officer responsible for delivery of the trail.
Notes are also available for the previous meetings held on 14th September, 13th July and 18th May 2020