Teignbridge Local Plan Review 2020-2040
For detailed information about the Teignbridge Local Plan Review, please visie the Teignbridge District Council Website. Here all associated documents can be downloaded and your comments can be submitted until 09.08.21.
Bishopsteignton Parish Council have reviewed the Teignbridge Local Plan Review: Local Plan (Part 2) Creating Quality Places – Site Options. The consultation period for this part finished on Monday 9th August. The final version of the Parish Councils comments as submitted to Teignbridge can be viewed below (follow link) . This was considered and adopted by the full council at the full council meeting to be held 2nd August 2021.
FINAL SUBMISSION BPC comments for Teignbridge LPR 2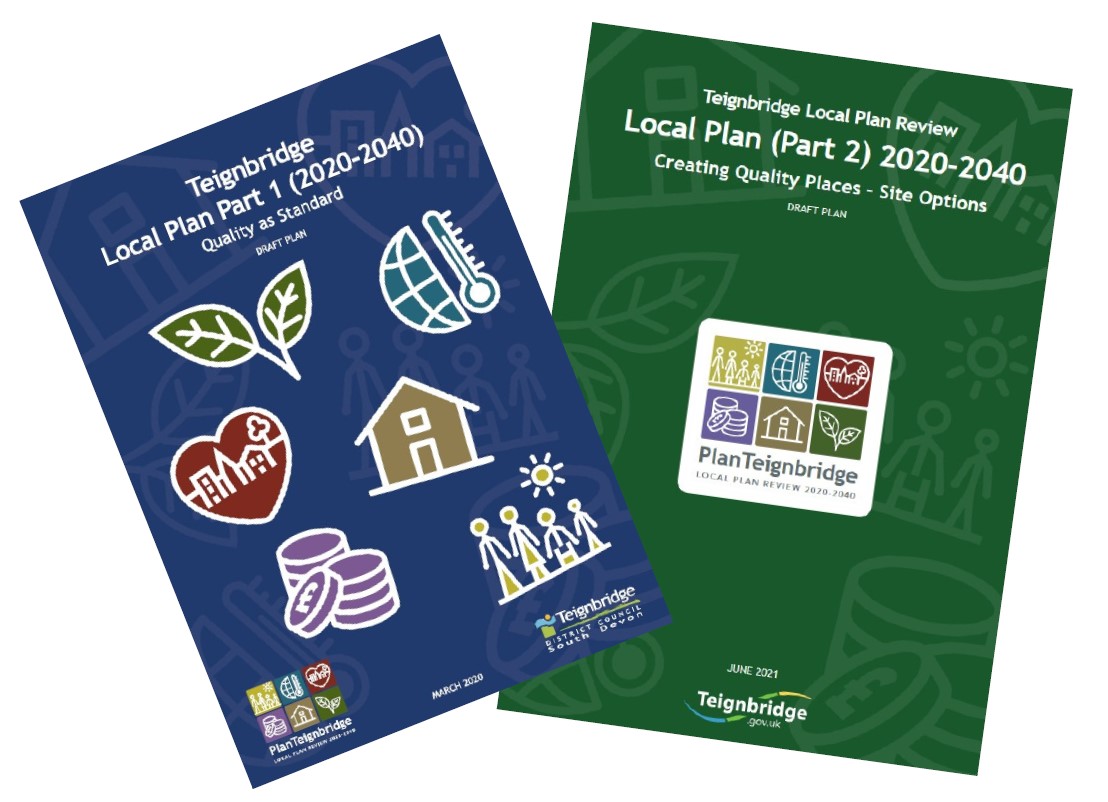 Part 1 of the Local Plan Review was carried out last summer. A final draft of the submission from BPC is available to download here. This was submitted to TDC, following full council approval which was given at its meeting to be held Monday 6th July 2020.