Teignbridge Local Plan Review 2020-2040
For detailed information about the Teignbridge Local Plan Review, the consultation questionaire and all related documents please visit the Teignbridge District Council Website.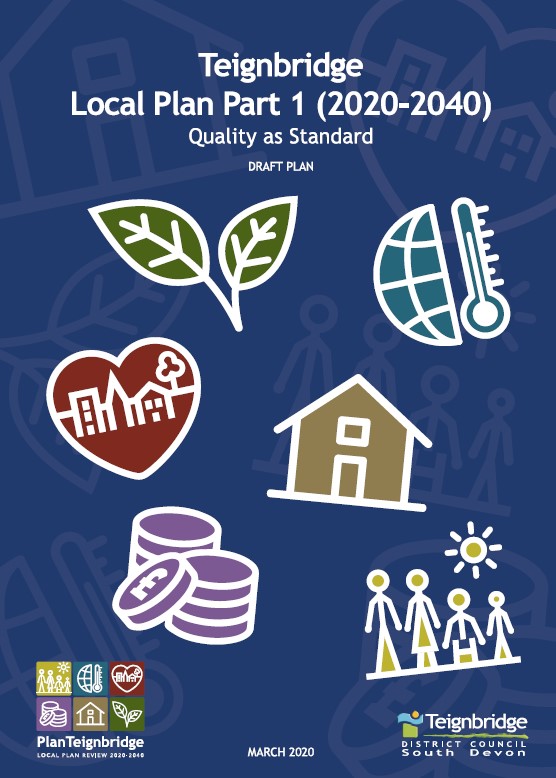 Bishopsteignton Parish Council are currently working through the plan and compiling draft comments for submission to Teignbridge before the consultation closing date; 13th July 2020. They are assessing each chapter and the policies within, one by one.
A final draft of the submission from BPC is available to download here. This shall be submitted to TDC on Tuesday 7th July, following full council approval, subject to amendments, to be made at their meeting to be held Monday 6th July 2020.
If you would like to comment on the Parish Councils draft submission or to add anything further for their consideration please contact the clerk.