PARISH COUNCIL VACANCIES
There are 2 vacancies on Bishopsteignton Parish Council.
We are currently in the period of casual vacancy notification. If you wish for the vacancies to be filled using election as the selection process you must contact Teignbridge District Councils electoral office to make a request. If 10 or more parishioners make this request before 22nd June 2020 a by election will be held after May 2021 (delayed due to covid-19).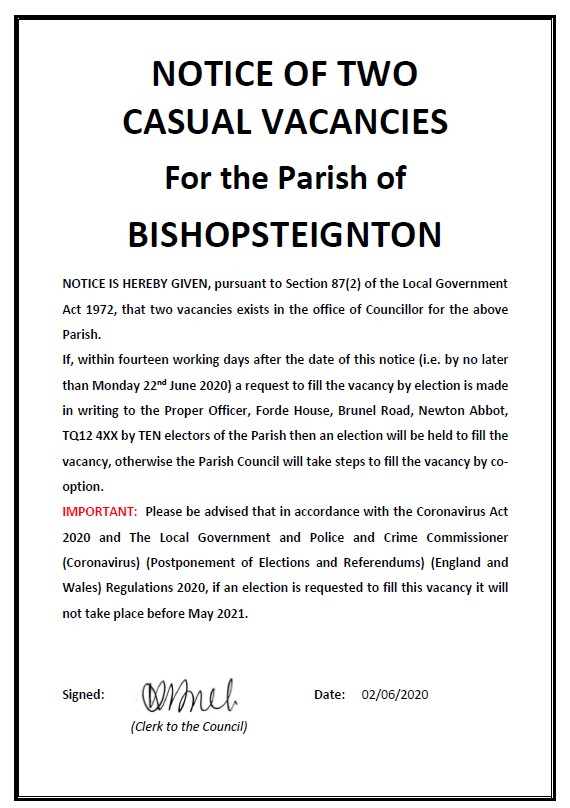 If however less than 10 requests are received the current council may co-opt it's new members. This process will be opened, candidates invited to submit their applications to the clerk. These will be considered by the council and co-option take place at a meeting in the nearer future.
This page will be updated on 23rd June to update on the decided process.