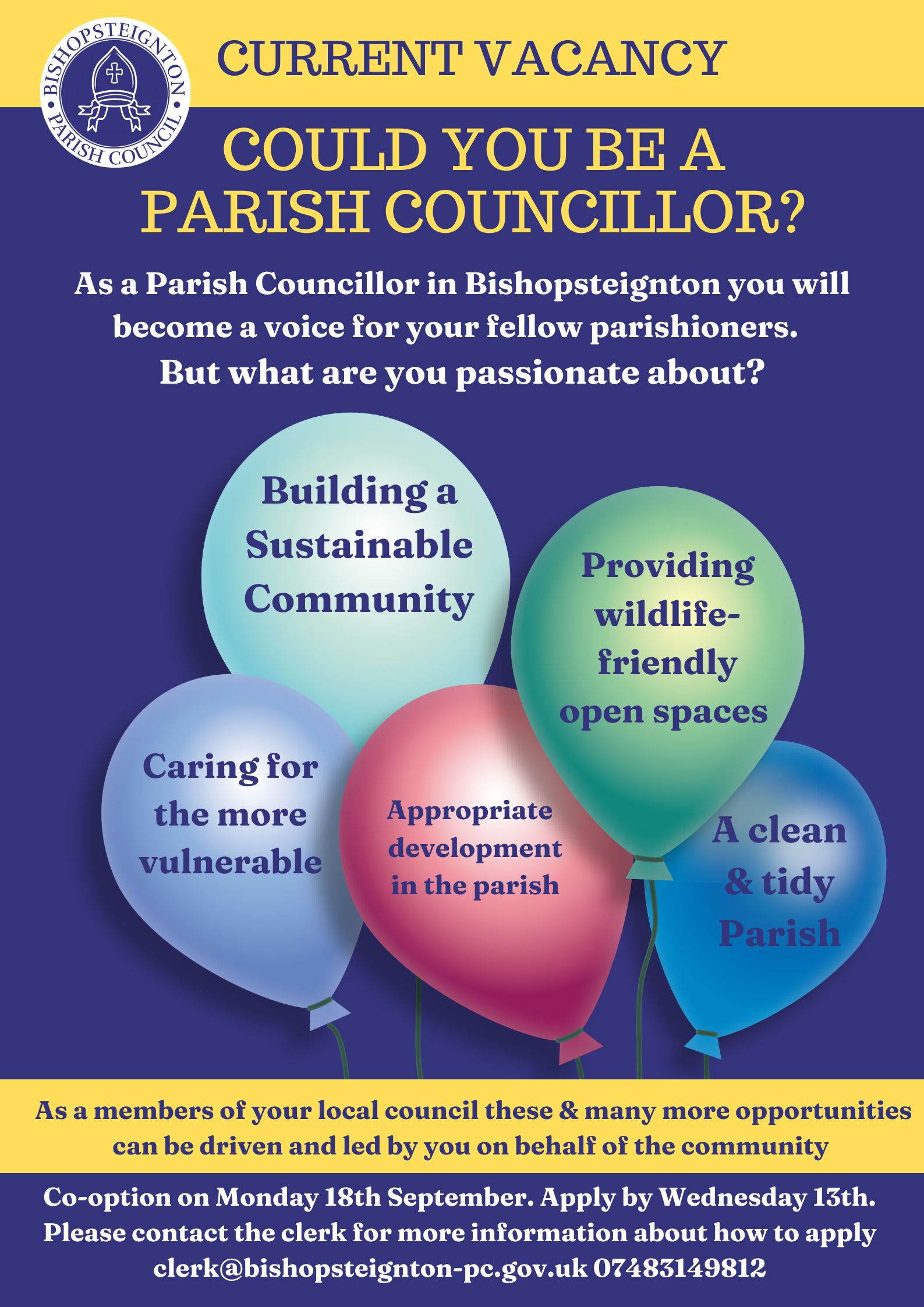 Updated 18 August 2023
There is currently one vacant seat on Bishopsteignton Parish Council.
On 25th July 2023 a notice of Casual Vacancy was published; there were no requests received for a by-election to be held.  Therefore the current council are able to co-opt a new member to fill this vacancy. The co-option will take place at an extraordinary meeting of the full council to be held at 7.30pm on Monday 18 September 2023.
Are you passionate about your community? And care about the people within it?
Do you want to help make a long-lasting change in the parish?
Do you have innovative ideas to to improve the way things are run on the council?
Do you have concerns about a specific issue and want to do something about it?
If this is you, then Bishopsteignton Parish Council need you. We need people from all backgrounds and experiences who reflect this community to put themselves forward for co-option.
Make A Change – Become A Councillor
Interested in the role? Have any questions? please contact the clerk who will be happy to answer these or provide further reading material by email. There are certain criteria of eligibility for applicants, please email to check you meet these
An application form (which includes BPC Co-option Policy) must be submitted to be considered as a candidate. The closing date for applications is 4pm, Wednesday 13 September 2023