BPC Planning Committee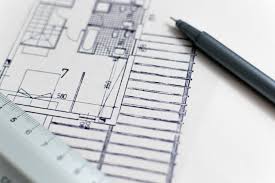 Bishopsteignton Parish Council is a consultee on planning applications within the parish of Bishopsteignton which have been submitted to Teignbridge District Council (TDC) as the Local Planning Authority (LPA). BPC may make comments and/or recommendations for any Planning Application but the final decision is made by TDC.
A list of decisions issued by TDC on Bishopsteignton planning applications updated 23.05.22
The purpose, remit and terms of this committee are detailed here.
There are currently six parish councillors on the planning committee: Cllrs. J. Head, R.Gateshill, R. Gill, J. Grimble, K. Lambert, & H. Merritt (Chair).
All BPC Planning Committee Meetings are held at 7.30pm at Bishopsteignton Community Centre, Shute Hill, unless othewise stated on the meeting agenda.
NEXT MEETING: Monday 23 May 2022 7.30pm Agenda.
____________________
2022 PLANNING COMMITEE MEETINGS
March 21st – AGENDA – DRAFT MINUTES – App A
February 21st – CANCELLED
There was one application to be considered 22/00096/LBC . Committee members have reviewed the details remotely and the clerk has collate their opinions to form a relevant response which has been submitted to the Local Planning Authority by the application deadline. This action may be taken in accordance with the Parish Councils Scheme of Delegation. The councils submission can be read here
January 24th – AGENDA – APPROVED MINUTES
____________________
2021 PLANNING APPLICATION CONSULTATION RESPONSES SUBMITTED
2021 PLANNING COMMITTEE MEETINGS: AGENDAS & MEETING
2020 PLANNING COMMITTEE MEETING AGENDAS & MINUTES
2019 PLANNING COMMITTEE MEETING AGENDAS & MINUTES
2018 PLANNING COMMITTEE MEETING AGENDAS & MINUTES
---